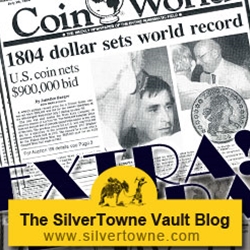 World Record Set in 1989
"I think it's kind of like maybe when you have a daughter get married, something like that. You're glad and happy and sad, too, to see them leave home." These were SilverTowne founder Leon Hendrickson's words on July 7, 1989 at Auction '89 where he and Hugh Sconyers of the American Rare Coin Fund in Los Angeles, set a world record for the highest price paid for a coin at auction.
The 1804 Draped Bust Silver Dollar, also referred to as The Dexter Specimen Dollar, was sold by Hendrickson to Sconyers for almost a million times its face value. At the time that was the most ever bid for a coin at auction. While that may not be the coin's worth now, 24 years ago SilverTowne's own Leon Hendrickson was the buzz of the numismatic world. The 1804 silver dollar was sold for $900,000 – but with the 10 percent auction fee added in the total came to $990,000. This sale put Leon Hendrickson and SilverTowne on the map.
The 1804 dollar was one of only 15 US silver dollars with that date, although none were actually minted that year. These coins were minted in the 1830's to be given as gifts that President Andrew Jackson gave to his ambassadors to present to foreign governments. They were originally 1803 dollar dies with the dates changed, and only around 15 coins were struck - 7 of which are housed in museums at this time.
Twenty years later on April 30, 2009 at the Heritage Auction Galleries' Central States Numismatic Society Convention Platinum Night Auction, the Adams-Carter specimen of the Class III 1804 silver dollar sold for a massive $2.3 million dollars. This auction of another 1804 silver dollar showed how far the numismatic world had come. And these collectable and precious coins only keep growing in value.
The current world record price for any coin was set on January 24, 2013 when a 1794 Flowing Hair Silver Dollar was sold for $10 million dollars. The grand total with fees came to $10,016,875. The coin was sold at an auction held by the leading rare coin auctioneer Stack's Bowers Galleries. The previous record was $7,590,020 for a 1933 Double Eagle.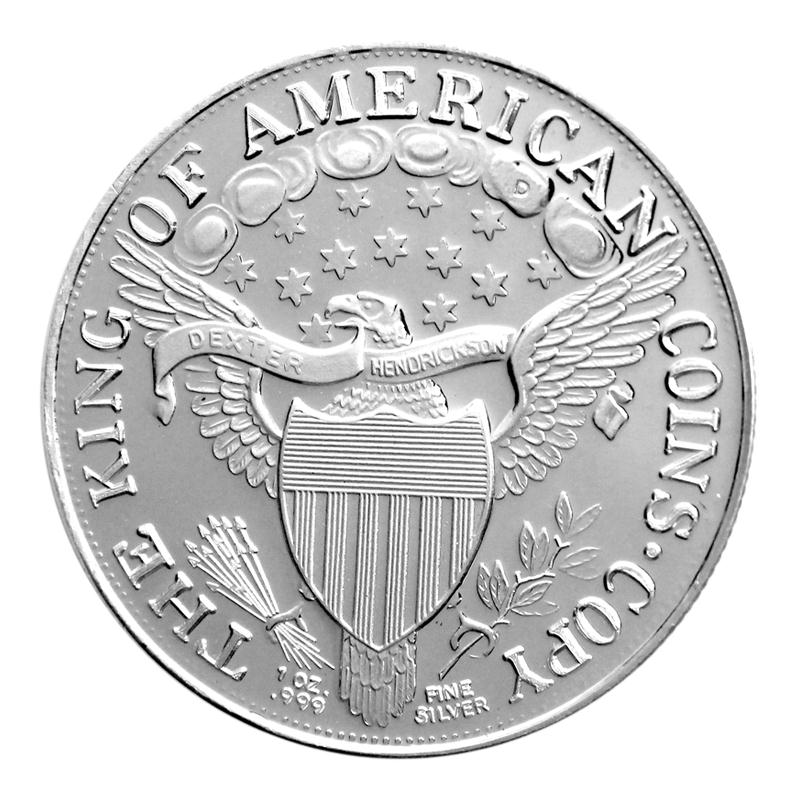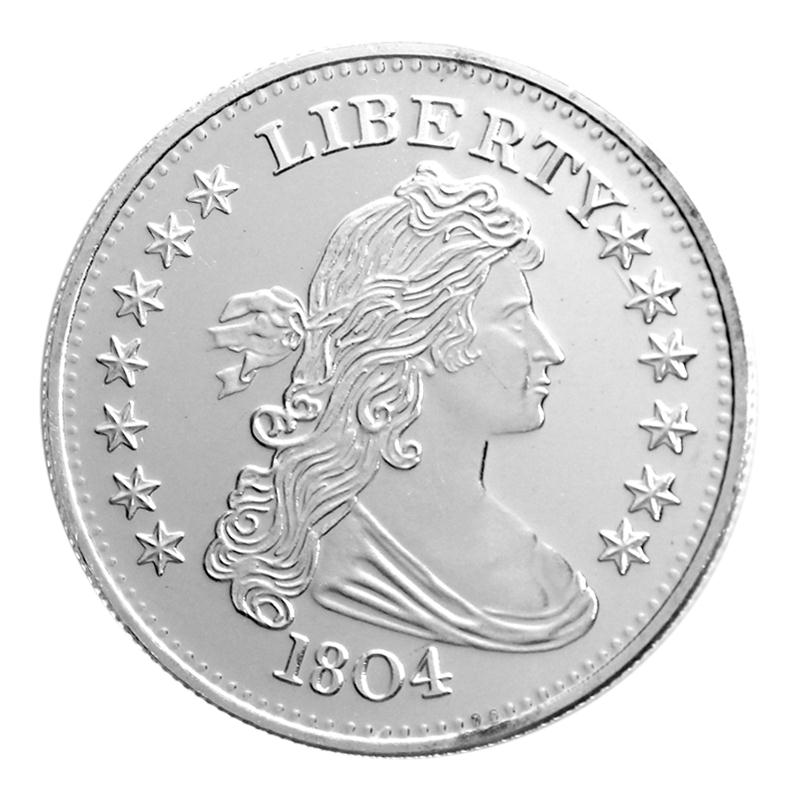 July 7, 2013 marks 24 years since the world record sale was made at Auction '89 – so we'd like to wish Leon a Happy 24th Anniversary of this historic event in the numismatic world! If you'd like to add this classic 1804 Dollar to your collection, but at a MUCH lower cost than you would have to shell out for the authentic coin, SilverTowne custom mints a replica of "The King of American Coins" in a 1804 $1 Replica 1oz .999 Silver Medallion.
Read an original article from The New York Times about Leon's historic coin sale.