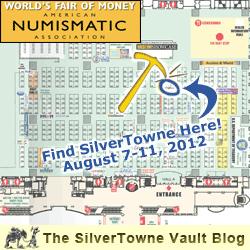 2012 Worlds Fair of Money
One of the largest coin shows in the country will take place next week, from August 7-11, and SilverTowne will be there! Join us at the American Numismatic Association (ANA) World's Fair of Money in the historical city of Philadelphia for an event packed with exciting displays, keynotes, activities and more. In addition to the excitement at the Pennsylvania Convention Center, there are countless attractions throughout Philly that you won't want to miss – including a newly designed public tour at the Philadelphia United States Mint.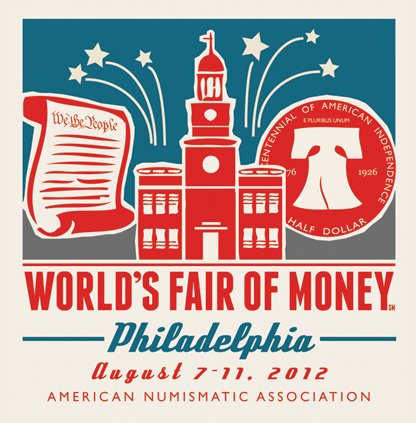 SilverTowne is a proud sponsor of the American Numismatic Association's 2012 World's Fair of Money.



Highlights of the convention include:
- Bourse floor featuring more than 1,100 dealers.
- Museum showcase with examples of rare and historical numismatic treasures.
- Collector exhibits displaying ancient coins, tokens, world coins, modern coins and paper money.
- World Mint Promenade with participating mints from around the world.
- Educational sessions, lectures and workshops offering lots of opportunities to learn.
- Children's activities, including trivia and the chance to build a "World Mints Passport" coin collection.
- Drawings for great prizes, and much, much more!
While at the show, be sure to visit the SilverTowne numismatic experts at table 541/640 to buy, sell, or just to chat about coins. We'd love to meet you!
For more information about the show, and a coupon to save on ANA non-member admission, visit: www.worldsfairofmoney.com.